The List of Willa Cather Books
Here is the complete list of books published by Willa Cather, an American novelist noted for her novels on frontier life, successfully conveying the beauty and vastness of the American plains.
Cather remains as one of the most important American novelists of the 20th century and leading figures of American literary Modernism, having written 12 novels and various other works like short fiction, book of poetry, nonfiction, journalism, speeches, and letters.
Who Is Willa Cather?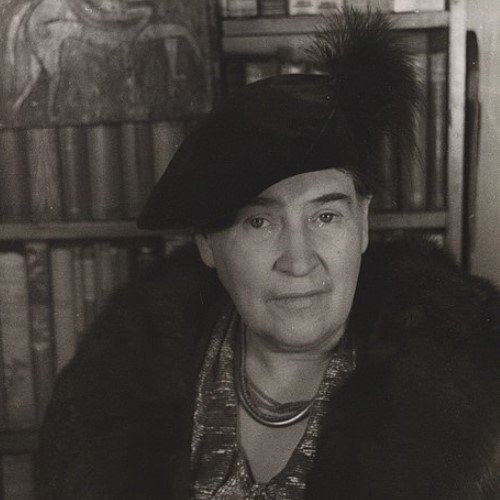 Born on December 7, 1873, in Back Creek Valley, Virginia, Willa Cather was one of the greatest American novelists of the 20th century, gaining national recognition for her depictions of individuals within local cultures on the western plains and their frontier life.
Cather spent her early years in Virginia before moving to Nebraska with her family in 1883, living in the village of Red Cloud. She grew up in the wide-open prairies of the Great Plains and became captivated with the customs and languages of the diverse immigrants from Europe in Webster County. Cather enjoyed visiting and listening to the stories of the older immigrant women, and this exposed her to the Old culture figures, evident in her literary works.
She spent her college studies at the University of Nebraska in Lincoln, initially planning to become a physician before changing her major and graduating in 1895 with a bachelor's degree in English. Cather worked as a journalist for various publications and as a school teacher in Pittsburgh and later moved to New York City.
In 1903, a vanity press published her first book of poetry, "April Twilights," and left editorial work in 1912 to pursue her passion and become a full-time writer and poet. Cather became a prolific writer, her notable works and novels on frontier life receiving public recognition. Among her well-renowned works include "O Pioneers!" "A Lost Lady" and "Shadows on the Rock" remain as one of her best-selling and most significant novels.
Cather received honors and appreciation for her writings. In 1923, her novel "One of Ours," set during World War I, received a Pulitzer Prize, and she was the first woman to receive an honorary degree from Princeton in 1931. She also received a gold medal in fiction from the National Institute of Arts and Letters in 1944, a prestigious award given for an author's total accomplishments. In 1933, she also won the first annual Prix Fémina Américain for "Shadows on the Rock."
She died from a cerebral hemorrhage on April 24, 1947, in New York City, buried in the Old Burying Yard in Jaffrey Center, New Hampshire. Cather's complex and brilliant mind lives on through her readers, and her literary works never lost their quality over the years.
Willa Cather Booklist & Summary
Here is Willa Cather's list of books along with a short summary:
Willa Cather Books # 1) O Pioneers! (Vintage Classics)
Book Summary: One of America's greatest women writers, Willa Cather established her talent and her reputation with this extraordinary novel—the first of her books set on the Nebraska frontier. A tale of the prairie land encountered by America's Swedish, Czech, Bohemian, and French immigrants, as well as a story of how the land challenged them, changed them, and, in some cases, defeated them, Cather's novel is a uniquely American epic. Alexandra Bergson, a young Swedish immigrant girl who inherits her father's farm and must transform it from raw prairie into a prosperous enterprise, is the first of Cather's great heroines—all of them women of strong will and an even stronger desire to overcome adversity and succeed. But the wild land itself is an equally important character in Cather's books, and her descriptions of it are so evocative, lush, and moving that they provoked writer Rebecca West to say of her: "The most sensuous of writers, Willa Cather builds her imagined world almost as solidly as our five senses build the universe around us."Willa Cather, perhaps more than any other American writer, was able to re-create the real drama of the pioneers, capturing for later generations a time, a place, and a spirit that has become part of our national heritage.
A 5-Star Review: Cather, a renowned author, weaves a simple story with ease and persuades the reader to come, look over her shoulder as the story develops. One gathers a sense of the cavernous loneliness one could endure on the prairie and rolling hills of the soon to become agricultural heartland of the U.S. Cather pants a picture of how the inhospitable prairie and her tamers come of age and accept change in their value and demeanor. It is a timeless story, one might say, a classic.
A Critical Review: I don't know who created this ebook but it's unreadable. I couldn't get past the first few pages. It looks like somebody tore apart Willa Cather's novel and put it back together haphazardly. The sentences have random words in them that don't make sense. In some cases it's like the book was translated into another language and then translated back into English by a computer program that didn't understand metaphors or figures of speech. It's terrible that this was done to such a classic book.
Willa Cather Books # 2) The Song of the Lark
Book Summary: Perhaps Willa Cather's most autobiographical work, The Song of the Lark charts the story of a young woman's awakening as an artist against the backdrop of the western landscape. Thea Kronborg, an aspiring singer, struggles to escape from the confines her small Colorado town to the world of possibility in the Metropolitan Opera House. In classic Cather style, The Song of the Lark is the beautiful, unforgettable story of American determination and its inextricable connection to the land. "The time will come when she'll be ranked above Hemingway." — Leon Edel
A 5-Star Review: I've recently reread Cather's great Prairie Trilogy: O Pioneers!, Song of the Lark, and My Antonia. While the third of these is usually considered Cather's masterpiece–and is, indeed, wonderful–I love this book best. It's the story of an artist's life, from obscure beginnings to great success and fame. The heart of the book is Thea Kronburg's sojourn in Panther Canyon, in Arizona, where she finds her purpose and motivation by communing with the artfully decorated pottery left by the ancient native cliff dwellers. Panther Canyon is a thinly disguised Walnut Canyon, near Flagstaff, in northern Arizona. I've been there; if you have, too, you'll find this a brilliant evocation of the place in a much more pristine period. Not to be missed.
A Critical Review: I read this as part of my Well-Read Mom book club, and I did enjoy the book "as is". However, during our zoom meeting, one of my friends was talking about certain chapters of the book that I didn't remember reading. Long story short, I figured out – through a combination of that conversation, a thorough Internet search, and comparing the Penguin copy that I was (finally, stage 3 re-opening) able to borrow from my local library – that this copy from Amazon is missing entire chapters out of the middle of the book.
I am going to call Amazon to see if I can get a credit for this book. Be forewarned. I've learned my lesson and will now only be buying copies of books from reputable publishing houses.
Willa Cather Books # 3) Willa Cather : My Antonia (illustrated)
Book Summary: "My Ántonia" evokes the Nebraska prairie life of Willa Cather's childhood, and commemorates the spirit and courage of immigrant pioneers in America. One of Cather's earliest novels, written in 1918, it is the story of Ántonia Shimerda, who arrives on the Nebraska frontier as part of a family of Bohemian emigrants. Her story is told through the eyes of Jim Burden, a neighbor who will befriend Ántonia, teach her English, and follow the remarkable story of her life. Working in the fields of waving grass and tall corn that dot the Great Plains, Ántonia forges the durable spirit that will carry her through the challenges she faces when she moves to the city. But only when she returns to the prairie does she recover her strength and regain a sense of purpose in life. In the quiet, probing depth of Willa Cather's art, Ántonia's story becomes a mobbing elegy to those whose persistence and strength helped build the American frontier. Willa Cather was a great artist. —Truman Capote No romantic novel ever written in America, by man or woman, is one half so beautiful as "My Ántonia". —H. L. Mencken The time will come when Willa Cather will be ranked above Hemingway. —Leon Edel
A 5-Star Review: I can't think of another novel that captures the time and place as well as Cather's My Antonia. It's a wonderful story of an immigrant family settling in Nebraska, and the travails of the displacement and the introduction to the hardscrabble life of midwestern winters and poverty in the late 1800s. The writing is simple and utterly compelling — direct but authoritative. Her ability to describe landscape is distinctive and extraordinary.
A Critical Review: This version is completely nonsensical. It seems like it was translated into another language and then back into English by a horrible computer translator. I'll be getting my money back for this. Example of original text from first page: "Although Jim Burden and I both live in New York, and are old friends, I do not see much of him there. He is legal counsel for one of the great Western railways, and is sometimes away from his New York office for weeks together." In this ridiculous version the same line reads as follows: "Although Jim Burden and I every live in New York, and are vintage pals, I do not see hundreds of him there. He is crook advise for one of the first-rate Western railways, and is every now and then some distance from his New York workplace for weeks together." So, people, don't be cheap–I will try to get them to remove this item but hopefully nobody else wastes money on this version…
Willa Cather Books # 4) Death Comes for the Archbishop (Vintage Classics)
Book Summary: Willa Cather's best known novel is an epic–almost mythic–story of a single human life lived simply in the silence of the southwestern desert. In 1851 Father Jean Marie Latour comes to serve as the Apostolic Vicar to New Mexico. What he finds is a vast territory of red hills and tortuous arroyos, American by law but Mexican and Indian in custom and belief. In the almost forty years that follow, Latour spreads his faith in the only way he knows–gently, all the while contending with an unforgiving landscape, derelict and sometimes openly rebellious priests, and his own loneliness. Out of these events, Cather gives us an indelible vision of life unfolding in a place where time itself seems suspended.
A 5-Star Review: Death comes for the Archbishop is one of the most beautifully artistic descriptions of the world I have ever read . Each page is so filled with images of the land and places in which Father Latour walks, I constantly felt inspired to get my drawing materials or my watercolors so that I could make pictures from those descriptions that spring from this book. I found myself sending passages to friends , reading passages to my wife , and rereading passages that I was so taken with , I was compelled to visit and revisit . I'm not sure how I hadn't discovered will Willa Cather before, but she now resides in my heart is one of the great writers of America and surely the world
A Critical Review: I read this book while traveling in Santa Fe & surrounding areas, which is mainly where the book takes place. The story helped me understand some of the history of northern New Mexico and although I learned a lot and loved reading descriptions of the landscape, I struggle reading Willa Cather's writing style. In speaking with an historian who teaches Native American history at UNM he confirmed that Cather's account is accurate from a white person's perspective of history. I have conflicting feelings about this book. It is sad that as Americans we were not taught the truth about our native people. Even in this story it's hard to know how accurately some accounts were told.
Willa Cather Books # 5) A Lost Lady (Virago Modern Classics)
Book Summary: Marian Forrester is the symbolic flower of the Old American West. She draws her strength from that solid foundation, bringing delight and beauty to her elderly husband, to the small town of Sweet Water where they live, to the prairie land itself, and to the young narrator of her story, Neil Herbert. All are bewitched by her brilliance and grace, and all are ultimately betrayed. For Marian longs for "life on any terms," and in fulfilling herself, she loses all she loved and all who loved her. This, Willa Cather's most perfect novel, is not only a portrait of a troubling beauty, but also a haunting evocation of a noble age slipping irrevocably into the past.
A 5-Star Review: Willa Cather was a writer of rare gifts. She created her novels in a day and time when women writers were extremely scarce, at least women writers of genuine ability. James Thurber praised her as on a par with Henry James. Her novel "My Antonia" is a recognized classic, and "A Lost Lady" is a work of equal power, the story of a woman caught in a world once romantic and fulfilling, now stifling. The death of her elderly husband sends her on a course of desperation in which she risks everything to experience life once more, and on her own terms. The book itself is so short as to be read in a couple of sittings, but crafted so superbly it seems monumental in its achievement. It is a book that will remain with you, another Cather classic.
A Critical Review: The Virago Modern Classics version is terrible. Do not buy!!! It seems to have been translated into another language and then translated back to English. Take, for example, the first sentence of chapter 2. Most versions say, "But we will begin this story with a summer morning long ago, when Mrs Forrester was still a young woman, and Sweet Water was a town of which great things were expected." The Virago version reads, "But we can begin this story with a summer season morning lengthy ago, when Mrs Forrester become nonetheless a young female, and Sweet Water become a city of which remarkable matters have been anticipated." Seriously. This version should be removed from the store. Every sentence is like that. At least, every sentence on the first few pages. I didn't make it far before I returned it.
Willa Cather Books # 6) Not Under Forty
Book Summary: For Willa Cather, "the world broke in two in 1922 or thereabouts." The whole legacy of Western civilization stood on the far side of World War I, and in the spiritually impoverished present she looked back to that. To that she directed readers of these essays, declaring that anyone under forty years old would not be interested in them. But she was wrong: since its first publication in 1936, Not Under Forty has appealed to readers of all ages who share Cather's concern for excellence, for what endures, in literature and in life.
A 5-Star Review: Though I have always been a great fan of her fiction, I realize from these essays and reviews her mastery of story and how it follows into her journalism. Her language embraces the entire landscape and sculpts her subjects. I learn more about the ease of her storytelling from the depth of her rich and human hearted analysis.
A Critical Review: I agree with the first reviewer that the first essay in the book is the best and most interesting. Cather's views on realism were interesting, and she makes some important arguments against using too much realistic detail in fiction. Nevertheless, comparing these essays to her novels, or even comparing them to other well known essays, they come off as second rate. I am glad I read the book, but it is not one I will read again.
Willa Cather Books # 7) One of Ours
Book Summary: One of Ours is Willa Cather's Pulitzer Prize-winning novel about the making of an American soldier. Claude Wheeler, the sensitive but aspiring protagonist, has ready access to his family's fortune but refuses to settle for it. Alienated from his uncaring father and pious mother, and rejected by a wife whose only love is missionary work, Claude is an idealist without ideals to cling to. Only when his country enters the Great War does he find the meaning of his life. In One of Ours, Willa Cather explores the life of a young Nebraskan whose ambitions drive him to a frontier wilder and more violent than the one tamed by his pioneer ancestors. This publication from Boomer Books is specially designed and typeset for comfortable reading.
A 5-Star Review: As a high school English teacher, I am familiar with Cather & taught some of her short stories. I am sorry I waited so long to read One of Ours. It is a gem of American literature & I would recommend it as required reading. Cather has captured the Midwest in a Nebraska farm boy's family, his longing for something more, & his entrance into war in France in the Great War (WWI). Cather describes the indescribable – spiritual desire & frustration, the need for love & acceptance, the beauty of both landscapes & relationships. She grasps the details of sick men aboard a ship, trench warfare, & the devastated French countryside. Her prose soars, elevating the ordinary into the extraordinary, transforming the everyday into unforgettable experiences. This book made me laugh & cry. You will fall in love with Claude Wheeler.
A Critical Review: I think this is the sixth novel I've read by Cather and it's pretty good.Cather was prolific so she must have writtten some clunkers but so far I haven't run into one.That said, it's also clear there is greater and lesser Cather.The novels in the so called Prarrie Trilogy and Death Comes to the Archbishop are stronger.Here we have a novel divided in two – one half in Nebraska and the other largely in WW1 France.There's a lot going on here.Cather was apparently an enthusiastic backer of intervention in the Great War, which may give you pause.It did me.You can also infer she was no fan of evangelical Protestantism and liberal moral uplift, which it may surprise some to realize tended to be yoked together back in the early 20th Century.The book holds you in but lacks the emotional power of some of her other novels.
Willa Cather Books # 8) The Professor's House (Virago Modern Classics)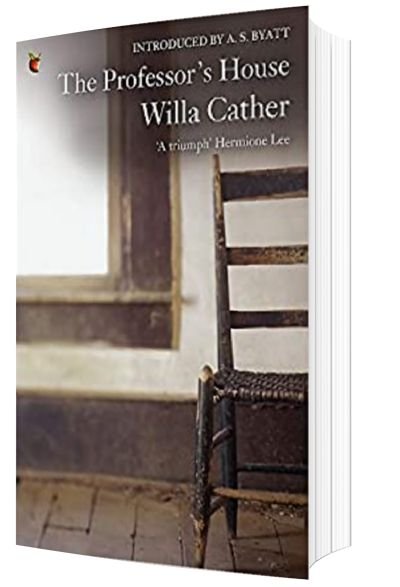 Book Summary: On the eve of his move to a new, more desirable residence, Professor Godfrey St Peter finds himself in the shabby study of his former home. Surrounded by the comforting, familiar sights of his past, he surveys his life and the people he has loved—his wife Lillian, his daughters, and Tom Outland, his most outstanding student and once, his son-in-law to be. Enigmatic and courageous—and a tragic victim of the Great War—Tom has remained a source of inspiration to the professor. But he has also left behind him a troubling legacy which has brought betrayal and fracture to the women he loves most.
A 5-Star Review: One of my favorite authors, Willa Cather, writes a story within a story that must have required considerable research. Strong character development takes us into the mind, soul and energy of the professor, as well as the young man who was the heart of the story, Tom.
A Critical Review: I had to push myself in the middle to connect with a renewed "interest" at the end, ending with great disappointment. Why? I ordered it because I am retired and now officially an old man. I thought I would read about a man's inner thoughts and emotions and dialogs with himself over becoming introduced to the changes in body and spirit in aging. I was looking for some insights and just identifying with someone else – (her character) as they faced changes in life that one not always wants to accept.
But her manner of writing I enjoyed. She is very detailed. You'll get a glimpse of the color of the lamp shade behind the desk. Things like that; and her detailed descriptions of people's faces and human shape. She was truly a gifted writer. I "think" (?) I'll try her book on the Pioneer days in the Midwest, and maybe feel more satisfaction.
Willa Cather Books # 9) Alexander's Bridge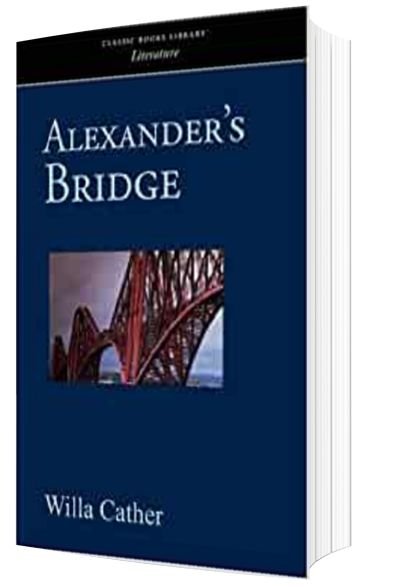 Book Summary: Bartley Alexander, a construction engineer, is a middle-aged man torn between Winifred, his demanding American wife, and Hilda Burgoyne, his alluring British mistress. Alexander's relationship with Hilda erodes his sense of honor and eventually proves disastrous when a bridge he is constructing begins to collapse. Alexander's Bridge is an instructive, thought-provoking study of a man's growing awareness of his loss of integrity. Newly designed and typeset in a modern 6-by-9-inch format by Waking Lion Press.
A 5-Star Review: Cather was apparently not pleased with her first substantial work, but it's well worth reading. While its urban nature differs from the pioneer setting of her most celebrated novels, this tidy little novella shares similar themes with her later works though – the spark of life that lives in oneself and the loss of it as one ages. It's super easy to read, feeling small but also epic in scope. The prose, story and themes are solid. The 'Art of the Novella' edition is also a pleasing A5 size. I highly recommend, especially if you have enjoyed Cather's other works.
A Critical Review: I am a fan of Willa Cather's books. However, Alexander's Bridge is not one of my favorites. I found the characters to be one-dimensional and flat. They never really changed throughout the entire novel. This book is one that I sold to a used books store as I knew that I would not reread it.
Willa Cather Books # 10) Sapphira and the Slave Girl (Vintage Classics)
Book Summary: In her final novel, Willa Cather departed from her usual Great Plains settings to plumb the turbulent relationships between slaves and their owners in the antebellum South. Sapphira and the Slave Girl is set in Virginia just before the Civil War. Sapphira is a slave owner who feels she has come down in the world and channels her resentments into jealousy of her beautiful mulatto slave, Nancy. Sapphira's daughter Rachel, an abolitionist, opposes her mother's increasingly shocking attempts to persecute Nancy. The struggles of these three strong-willed women provide rich material for Cather's narrative art and psychological insight.
A 5-Star Review: I live in Winchester and recently began reading Willa Cather's books because she was born here. Her most beautiful writing appears in "My Antonia," but I loved "Sapphira and the Slave Girl" too, for taking me back 150 years to the way life was in my area. Cather lived that life, and although her books are fiction, she, like many authors, includes bits of her own life and experiences in her writing. I could follow her up to Timber Ridge, down to Winchester, and was so absorbed in her writing that I felt I'd stepped back in time and was watching her beautifully painted scenes and hearing her realistically-written dialog for myself. I don't read much fiction about the midwest (where most of the rest of her books take place), but I have read all of her midwestern books. They are worth it!
A Critical Review: Cather is an excellent writer. Her characters are easy going and tame by today's standards. This isn't about the Deep South slavery, but a woman's jealousy of a beautiful and sweet slave girl. Easy read.
Willa Cather Books # 11) Lucy Gayheart (Vintage Classics)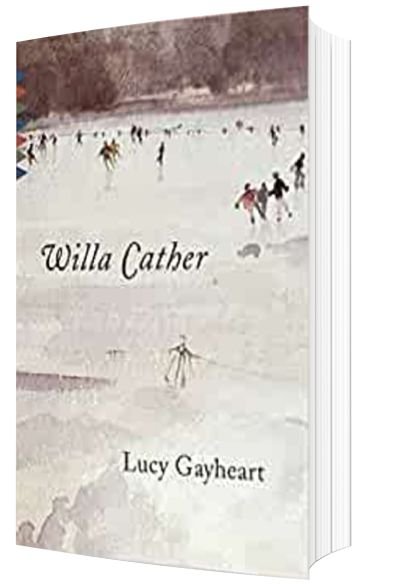 Book Summary: In this haunting 1935 novel, the Pulitzer Prize–winning author of My Ántonia performs crystalline variations on the themes that preoccupy her greatest fiction: the impermanence of innocence, the opposition between prairie and city, provincial American values and world culture, and the grandeur, elation, and heartache that await a gifted young woman who leaves her small Nebraska town to pursue a life in art.
At the age of eighteen, Lucy Gayheart heads for Chicago to study music. She is beautiful and impressionable and ardent, and these qualities attract the attention of Clement Sebastian, an aging but charismatic singer who exercises all the tragic, sinister fascination of a man who has renounced life only to turn back to seize it one last time. Out of their doomed love affair—and Lucy's fatal estrangement from her origins—Willa Cather creates a novel that is as achingly lovely as a Schubert sonata.
A 5-Star Review: This book was the #1 all time favorite book of actress Joanne Woodward (there's a NYTimes article written in 1998 that tells the story of her love for this book). She actually booked herself into Symphony Space in NYC for two nights in a row and simply read the book aloud — and sold out both nights. It was her dream to turn it into a film, but now she is too old to tackle such a project. She made so many wonderful films during her career; I highly recommend this book so you can see why Joanne Woodward became so passionate about it. It's an excellent candidate for a Book Club read, too — it's more a novella than a novel — someday I hope some filmmaker WILL make this into a film.
A Critical Review: Wonderful book, just very sad. Left me slightly heart-broken. Not exactly the most uplifting book you can read. At the same time, it's masterfully written, and definitely deserves a place on your shelf.
Willa Cather Books # 12) My Mortal Enemy (Vintage Classics)
Book Summary: First published in 1926, this book is Willa Cather's sparest and most dramatic novel, a dark and prescient portrait of a marriage that subverts our oldest notions about the nature of domestic happiness. As a young woman, Myra Henshawe gave up a fortune to marry for love–a boldly romantic gesture that became a legend in her family. But this worldly, sarcastic, and perhaps even wicked woman may have been made for something greater than love. In her portrait of Myra and in her exquisitely nuanced depiction of her marriage, Cather shows the evolution of a human spirit as it comes to bridle against the constraints of ordinary happiness and seek an otherwordly fulfillment. My Mortal Enemy is a work whose drama and intensely moral imagination make it unforgettable.
A 5-Star Review: This little novel seems to have all the components of great American fiction. Using simple vocabulary and short, tight sentences, the author has written an intriging book. There is equal importance encased in what is spoken and what is not spoken. The reader is introduced to complex characters that provoke thoughts long after the work is finished. With plain words, a phrase can convey a lifetime of truth. Read it slowly and savor the art that goes into a short piece of writing.
A Critical Review: This novel is mediocre at best, about an old married couple that are hardly unique or even interesting. I read it in a few hours and moved on to another book.
Willa Cather Books # 13) Youth and the Bright Medusa
Book Summary: "We must not look at Goblin men We must not buy their fruits; Who knows upon what soil they fed Their hungry thirsty roots?"
A 5-Star Review: One cannot beat the writing of Willa Cather. Often overlooked in the western canon of literature, Cather's short stories are unforgettable. She writes with profound yet simple clarity; her vivid descriptions create for the reader exacting images in one's mind. Along with her gift of writing, Cather has a gift of telling stories of ordinary experiences – ordinary experiences that reveal the extraordinary elements of reality. I began to read Cather when I was 10 years old, and I continue to return to her books well into my adulthood. As I re-read her short stories, it is as though I am reading them again for the first time – they are that compelling.
A Critical Review: Be sure to read "My Antonia" and "O Pioneers" before you read "Youth and the Bright Medusa." The first two are true masterpieces. I'm not sure that "Youth" is her third-best book. Try something else, instead, but DO read Willa Cather.
Willa Cather Books # 14) Neighbour Rosicky (Creative's Classics)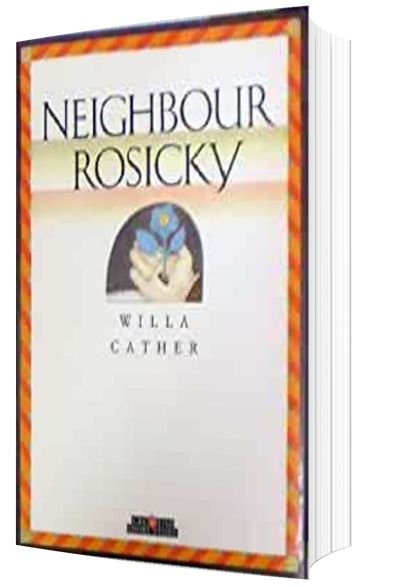 Book Summary: In "Neighbour Rosicky" Cather portrays a realistic image of the immigration and settlement process, through Anton Rosicky's story. She specifically represents the Czech immigrant ideals which are independence, hard work, family unity, and freedom.
Conclusion
Throughout her writing career, Willa Cather proved her complex brilliance and creativity, with many of her literary works successfully creating a special bond with their readers. continues to be one of the most popular living western fiction writers to date. If you love action-packed western fiction, then we encourage you to check out our list of similar western authors here. And if you are looking for a book you can read for free, check out this month's free read.